Definition: co-gent [kō'jənt] adj - convincing, clear, relevant, well grounded, incisive
Robert Soo, who has an extreme passion in AV systems, acoustics and music has worked with numerous commercial, entertainment, educational institutions and houses of worship both in Singapore and abroad for 25 years. He has also engineered multiple performance productions and conferences in venues ranging from public spaces, performance theatres to stadiums. His other experiences include Research & Development for more than ten years, developing professional microphones, audio devices and communication systems for an American MNC. The former Chairman and Advisor of the Audio Engineering Society (AES) of Singapore (2000-2003), he is also an accomplished musician and music arranger in his early years. In 2020, till today, he has been engaged by Intricon Asia as their Technical Consultant in professional audio product and strategic development.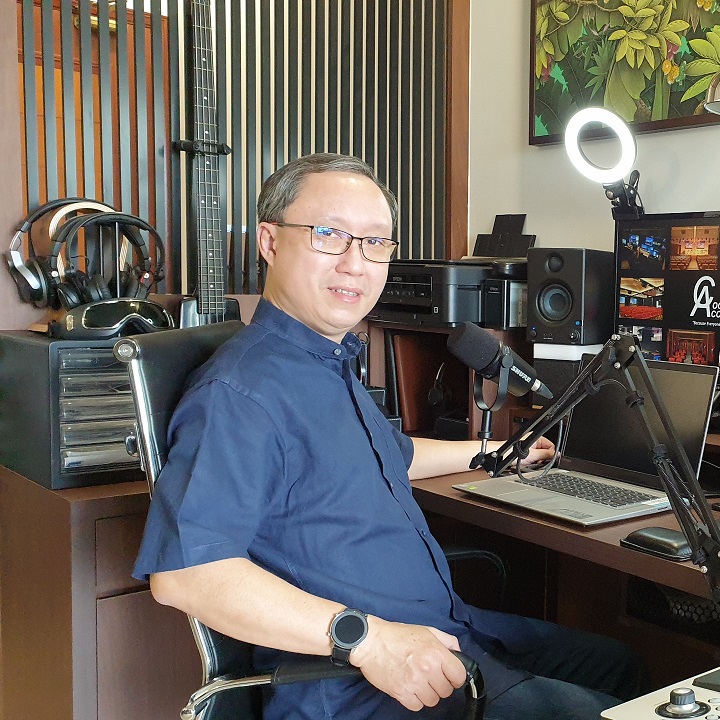 "Mr Soo gave an excellent comparative account of the sound systems of classical and modern churches, citing examples both Singapore and abroad. It was obvious that Mr Soo is an authority on sound systems used in churches."
"I was the coordinator for a 10-week sound course taught by Mr. Robert Soo. I found him a humble and humorous teacher, always willing to share his experience and knowledge in audio engineering. Not only can he teach, he is also a gifted musician and singer!"
"As an audio consultant, I found his seminar both informative and practical. Robert Soo's approach and techniques are easy to digest and apply. Robert also corrected and clarified audio related terms and debunked some of the myths. I believe the participants are happy with their "take-home" knowledge."
LOOKING FOR A CONSULTATION FOR YOUR PROJECTS?